IVUL - INVENTORY UTILITIES
To open IVUL, press <Alt M> ("Menu") and follow the Menu path illustrated below, then press <Enter>, or simply enter <IVUL> in the "Enter Program Name" field and press <Enter>.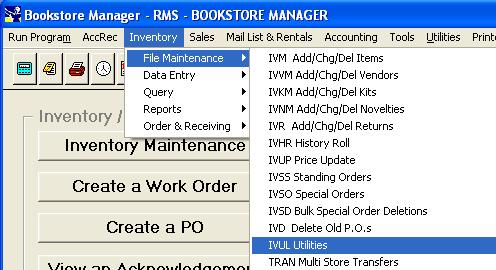 The IVUL options are utilities that may be used to simplify the process of entering data repeatedly. When using the various utilities, the item numbers may be entered, or the items may be scanned with barcode readers.