IVOO - INVENTORY OUTSTANDING ORDERS
To open IVOO, enter <IVOO> in the "Enter Program Name" field and press <Enter>.
This program can list outstanding purchase orders by Vendor, Date, or Suffix. They are totaled and can also be printed.

The "Buyer Code" that is set up in IVVM can be used to limit the report to

specific types of vendors, such as book vendors or music vendors.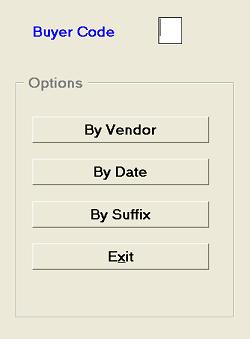 Example