IVNT – INVENTORY NEW TITLES
To open IVNT, press <Alt M> ("Menu") and follow the Menu path illustrated below, then press <Enter>, or simply enter <IVNT> in the "Enter Program Name" field and press <Enter>.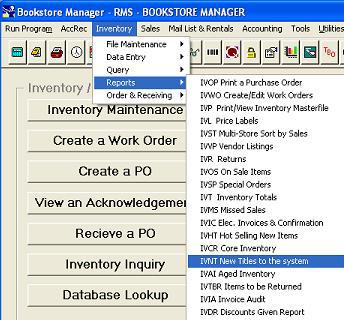 The IVNT report shows a list of new titles added to your store's inventory during the last week. The listing is created via the IVHR weekly routine.