SLGP - GIFT CERTIFICATE/LAYAWAY PRINT
To open SLGP, press <Alt M> ("Menu") and follow the Menu path illustrated below, then press <Enter>, or simply enter <SLGP> in the "Enter Program Name" field and press <Enter>.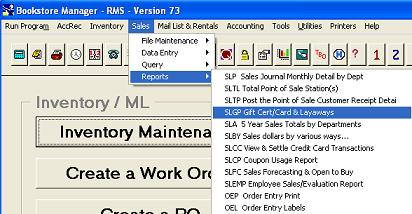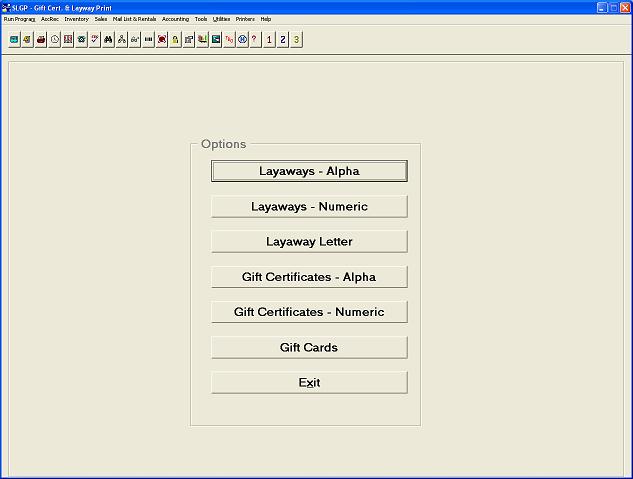 Layaways and Gift Certificates
The information on these reports is printed on one line with headings: "Control #," "Name," "Telephone," "Date Purch," "Org Amt," "Prv Paid or Prv Used," "Balance" and "Last Activity."
This routine also deletes any gift certificate or layaway item that has been fully used or paid off for more than 90 days.
Prints the letter as set up in SYStem Maintenance.
Gift Cards
This report will show: