Change Misc. Configurations

These configurations allow you to customize settings for your store. Read through them and decide on the settings you will need.
Screen Example: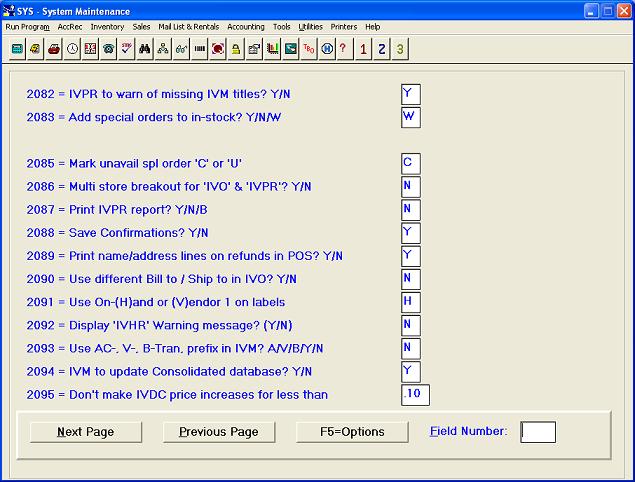 Options at Bottom of Screen:
Select these command buttons to move to different screens of the miscellaneous configurations.
Save - Will save the changes. (If changes affect POS, you must exit POS and re-enter, before changes will be effective.)
Undo - Will undo entries made.
Exit the Current Program - Exit without saving any changes. However, "You have not saved your changes. Save now or lose them. Save?" will be displayed as a reminder.
Cancel Options Screen - Will escape the "Options" window.
Enter the field number you want to change and press <Enter>. The cursor will go to the field number entered. Make changes, press <Enter>, and the cursor will return to bottom of screen so you can enter another field number for changes, if necessary. Save the changes when program is exited.