IVTBR - INVENTORY TO BE RETURNED
To open IVTBR, press <Alt M> ("Menu") and follow the Menu path illustrated below, then press <Enter>, or simply enter <IVTBR> in the "Enter Program Name" field and press <Enter>.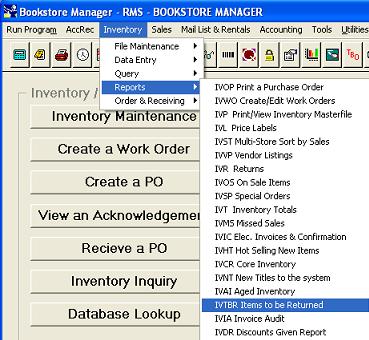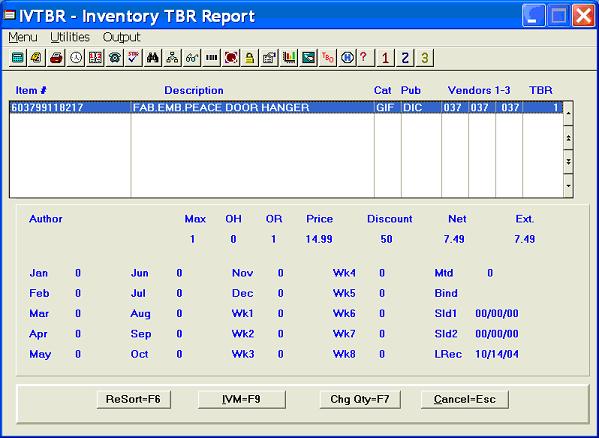 The IVTBR program is used for viewing what items currently have a TBO/TBR quantity in IVM less than zero. You may process these items using "IVR".