IVOP - INVENTORY ORDER PRINT
To open IVOP, enter <IVOP> in the "Enter Program Name" field and press <Enter>.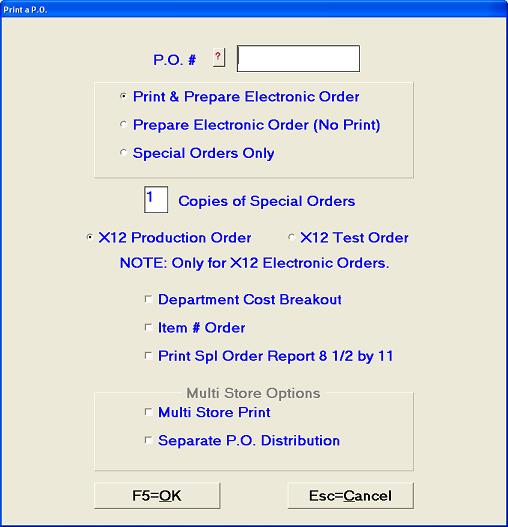 This program provides a shortcut to print purchase orders. You may still print from IVO as well.

Note: To print all purchase orders for a specific day, enter the date plus four zeros (Ex: 9908140000) in the "P.O.#" field.